About Our Team
The Dryer Vent Squad of Atlanta is a locally owned and operated business that was founded on the principles of Dryer Vent Squad, Corp.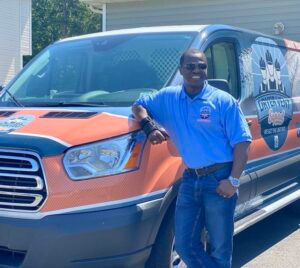 MEET THE DRYER VENT SQUAD OF ATLANTA
Our team uses the latest industrial tools to clear away lint and particle buildups in your dryer vent, and the best materials to repair your dryer vent ductwork. With our close attention to detail, we ensure the safety of your home from a dryer vent-related house fire, and ensure that your dryer's functioning is not obstructed.
We always respect your home or business like our own, and we leave it as clean (or cleaner!) than when we arrived. Our commitment to outstanding customer service has contributed to our growing and reputable success, and we look forward to earning your business by going above and beyond.
Sincerely,
Ken Nesbitt
Dryer Vent Squad of Atlanta