Multi-Unit & Commercial Dryer Vent Cleaning

Dryers, especially those used frequently for commercial use, can collect excess lint and debris in the vent line. This excess lint is the most common ignition source for dryer fires, which account for 15,500 fires every year. It's essential to clean out dryer vents regularly to reduce such risk. Dryer Vent Squad of Atlanta proudly services residents in 18 states nationwide for a professional dryer vent cleaning service. Find the closest service location near you!
COMMERCIAL DRYER VENT CLEANING BENEFITS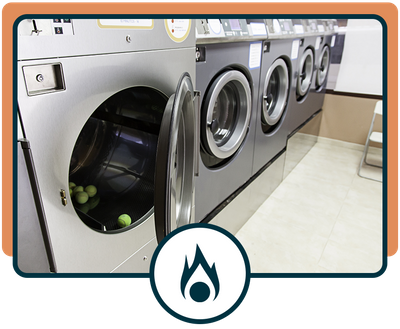 Our commercial dryer vent cleaning services offer business owners many benefits. First and foremost, by having your dryer vents cleaned by our experienced technicians, you can ensure the risk of a dryer fire in your building is minimized. In addition to removing the fire hazard, our services will ultimately save your business time and money by increasing your dryer's efficiency.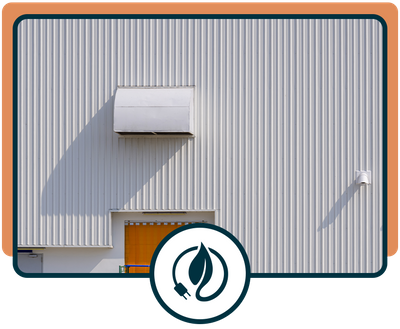 With clean dryer vents, your drying cycles will take less time, meaning you'll save not only time but also use less energy. Decreased energy use means you'll save money on utilities. On average, a clean dryer vent can lower energy costs by $18 to $24 per month. Shorter drying cycles also result in less wear on your materials and dryer.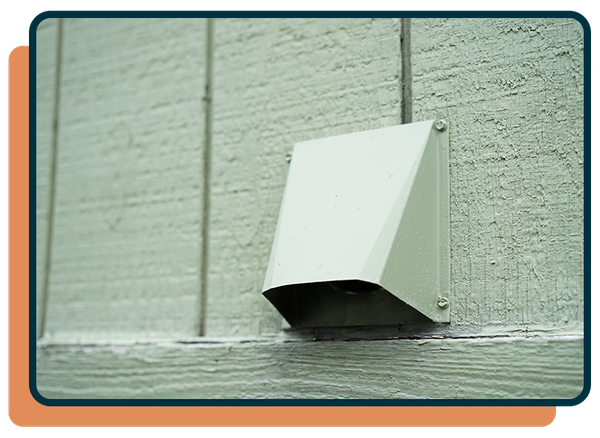 Our Commercial Cleaning Service
Dryer Vent Squad's multi-unit dryer vent cleaning services offer thorough and professional cleaning for buildings with multiple units with minimal disruption to tenants. With this service, our technicians use our state-of-the-art vent cleaning system to make all units in your building operate more safely and efficiently while removing hidden fire hazards in the form of lint, debris, and other materials in the vent line. Our technicians consider your tenants' or occupants' peace of mind and arrive in uniform and a Dryer Vent Squad branded vehicle. Multi-unit residences and businesses with multiple dryers have an increased potential for fire hazards. More states now require fire marshall recommendations for such facilities to mitigate fire hazards. Commercial dryer vent cleaning can help reduce safety hazards and increase appliance performance and longevity by adding some years to your dryer(s). Schedule a service today with Dryer Vent Squad for your expert commercial dryer vent cleaning. We can guarantee residents of Atlanta will receive the best care possible.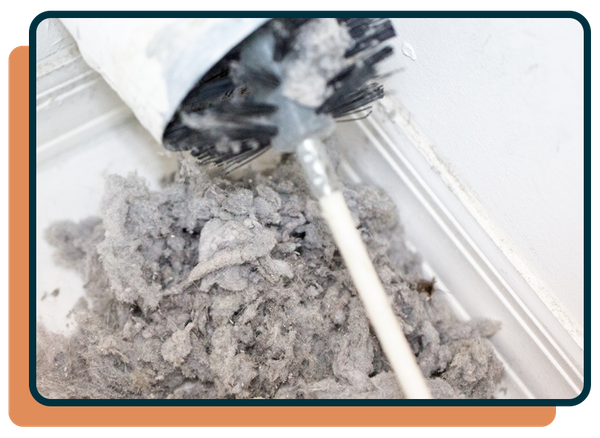 Why Dryer Vents Pose A Risk
The dangers of uncleaned dryer vents are often underestimated. Annually, many damages, injuries, and even deaths are caused by uncleaned dryer vents. When these vents become damaged or dirty, they create resistance and increased pressure on the internal blower. The resulting rise in temperatures within the dryer system can ignite the flammable lint. It's essential to schedule routine commercial dryer duct cleaning maintenance because the chances of a fire are even more significant than in a residential setting.
Get Started With Dryer Vent Squad
It's imperative to regularly clean out commercial dryer vents to remove any lint and debris buildup. By doing so, you are reducing your risk of a fire hazard and keeping tenants, yourself, and your family safe. For fast, efficient, professional help, schedule a service with Dryer Vent Squad of Atlanta to provide comfort that you are receiving thoroughly cleaned vents from our expert technicians located in 18 states around the country. To learn more about our commercial dryer vent cleaning service, as well as a wide range of other services available, call us or request an appointment for service today!